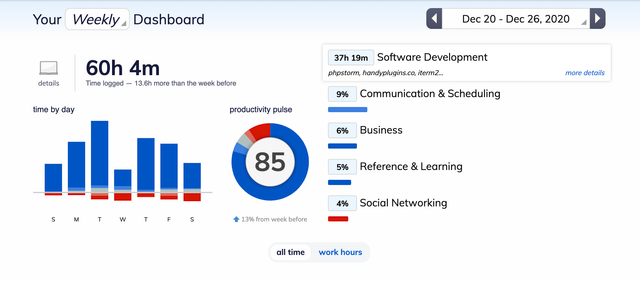 It's been a quite long week for me. I wanted to launch my new product at the beginning of the week but it took more than I expected. (Of course, it's the holiday season, and getting an email response from stakeholders can take longer. )
At the beginning of the week, something crazy happened. I was writing readme files before submitting the free version of the plugin to the official WordPress repository. I thought that that would be helpful to link some documents to show the Pro version's features and started to write documents. Then realized, I had to make some screen-capturing to show "how-to" steps and I found a bug while doing the screen capture. Sounds like a nightmare, right? It's not fun to dive into a technical problem at the last minute, especially right after running UAT.
Anyway, I've fixed the bug, completed the screen-capture, and then wrote-up a document that I can finally link into the readme file. I don't exactly remember the time but it must be after 10 AM when I went the bed. (I don't recommend anyone this type of stupid decisions) However, I think "focus-time" is really important when you are doing the work. I bet, all things that I completed on Monday to Tuesday night can keep me up busy for the entire week if I split them into smaller tasks and don't push myself.
Finally, I got launched it today. It's a WordPress plugin that allows you to sell WordPress products (plugins, themes) through Paddle. I've made this plugin to own use on HandyPlugins, even it's quite niche and a small audience might find it useful. So, I decided to make it available to everyone else.
As a developer, I already know naming things is hard, and I know making products is hard too. If I have to compare two challenges, "product ownership" beats all other challenges.
Nobody said it was easy…

Coldplay – The Scientist